The very best way to explore the amazing reefs along the Kona Coast. Soon after meeting at 7:15am we board Boundless and enjoy the 5 to 20 minute boat ride to our first dive site. We are often greeted at the harbor mouth by a pod of spinner dolphins. Might as well enjoy them while we spend a few minutes talking about the days dive conditions and choosing our first dive site.
Our briefings include relevant information about our dive site, possible critter sightings and interesting behaviors and safety. Once in the water follow your guide for the best each site has to offer. We love to point out interesting creatures and activities or you are welcome to float along and enjoy the peaceful Zen of diving in a beautiful environment. Back on board, our surface interval is a great time to enjoy a hot shower, snacks, cool water and happy surface interval chat. Once we have moved to our second dive site it is time for a briefing and repeat!
Back at the harbor around 1 pm, we rinse your gear for you and even store it if you are returning for another dive with us.
MID RANGE AND
LONG RANGE ADVENTURES
Explore off the beaten path. Boundless is built to take us easily beyond our countless 2 tank dive sites. New topography and reef life, extensive lava tubes, steep canyons, seldom encountered fishes lure us into the reaches of the Kona coast. Our mid and long range charters offer our divers an opportunity to explore something a little different.
Some of these sites are best suited for experienced or advanced divers. If it's been a while since you've dived or you want a chance to test out your old, new or recently serviced equipment, be sure to book your 2 tank morning dive first. Make it a super 3 day package by including a morning 2 dive charter, night charter and mid or long range charter! Fun on so many levels.
Not certified yet? Come out on our boat and TRY SCUBA! Our experienced instructors will safely introduce you to the underwater world. A short class and a private dive give you a chance to explore in a safe supervised environment. If you are already a comfortable and confident swimmer and snorkeler, this TRY SCUBA experience may be perfect for you!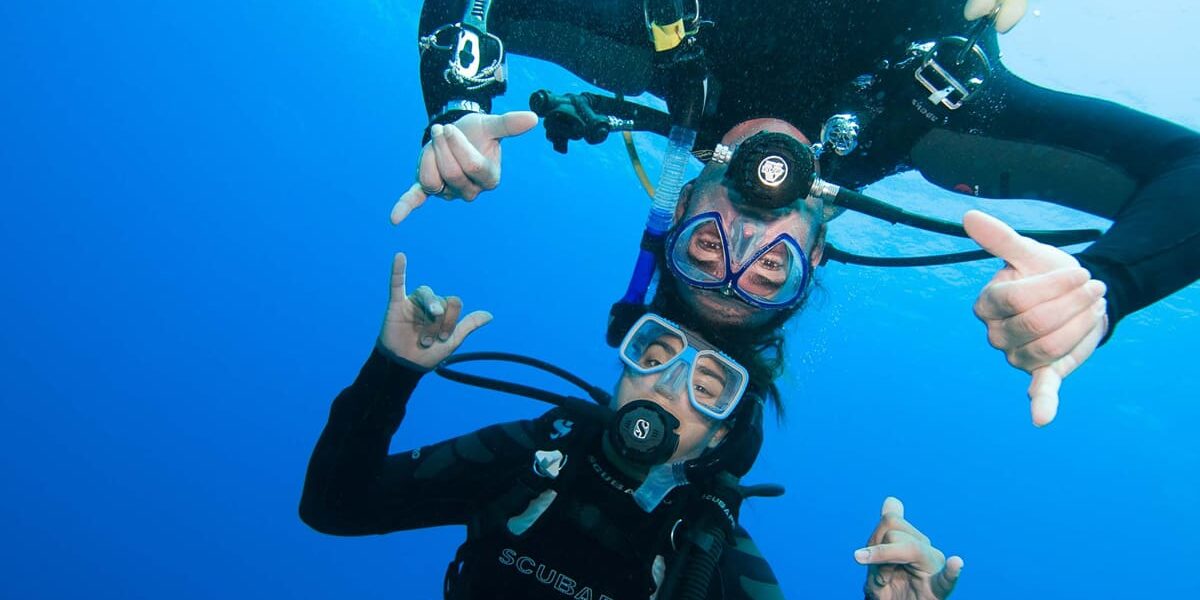 PADI instructors Frank, Patrice, Jim and Allison are all here for your Instruction and teaching needs.
If you would like to become a certified diver the full PADI certification course is available as well. If you have started your coursework and need to complete your REFERRAL dives, we can do that to!
We have the following courses available:
Discover Scuba Diving
Open Water Referrals
Advanced Open Water
Nitrox Certification
Dive Specialties
If you would like more information on availability or creative package prices give us a call.