ABOUT DIVING WITH MANTA RAYS
IN KONA
The Kona Manta Ray Night Dive is one of the most popular activities in Hawaii. And Pacific Rim Divers has been taking people diving with manta rays for 25 years.
Manta rays feed on tiny marine organisms called plankton. Many years ago, divers discovered that light attracts plankton. When they held an underwater torch in place, plankton gathered in its beam. If divers could congregate large amounts of plankton, they could encourage manta rays to stay and feed in one area. And thus, a show was born.
At a site just off the airport, dive operators built an underwater "campfire" using large boulders. Why the airport? Because it is a good, reliable site for plankton accumulation (mantas show up about 90% of the time). A natural sand channel allows divers to sit or kneel on the bottom without impacting the environment. We don't want to kill coral while we're watching mantas!
Before sunset, dive guides put a crate of the brightest lights available (currently 33,000 lumens) to accumulate plankton. Once it's dark, divers gather and settle in the sand around the campfire; they hold up their dive lights. Snorkelers gather on the surface with bright lights shining down from rafts. And everyone watches the manta rays perform their night-time ballet, swooping and flying through the water column. If you're lucky, your light collects lots of plankton and a manta flies right over your head. If you're snorkeling, you might find yourself belly to belly with a 10-foot manta.
We're pretty confident you'll come out of the water and exclaim that it's the coolest thing you've ever seen.
Times: Varies based on sunset (1-tank or 2-tank available)
Where: Honokohau Marina near the mountain-side (mauka) boat ramp
What's included: tanks, weights, snacks, water and a professional, experienced dive guide
What to bring: any personal dive gear, certification card, camera, towel and sense of adventure. Some people find that they get chilled after being in the water at night, so we recommend you bring warmer dry clothes and even a hat.
1-TANK ​KONA MANTA RAY NIGHT DIVE
BY REQUEST ONLY
On this adventure, you will leave the harbor and get to the dive site in time to enjoy a beautiful Kona sunset.  Your dive guide will tell you stories of manta rays and diving at night.  And once it's dark, you'll jump in for your dive.
If you:
are new to diving,
haven't dived in a while; or
are using new-to-you equipment (or freshly serviced equipment)
we recommend that you sign up for the 2-Tank or join us on a daytime charter prior to signing up for this adventure.
This adventure is for certified divers only.  If you are not certified, you can join us as a snorkeler.
If you would like to try diving, you can sign up for our Discover Scuba Diving program on a daytime charter.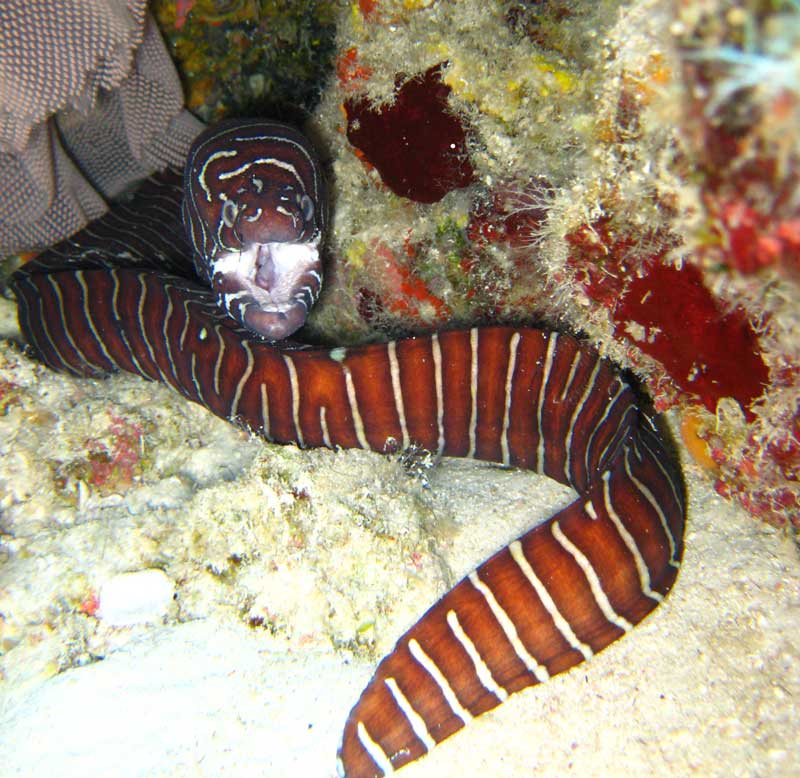 1-TANK KONA REEF NIGHT DIVE
BY REQUEST ONLY
Every night at sunset there is a "changing of the guard." Daytime reef dwellers go to sleep. And the night crew comes alive. You'll see parrot fish tucked into the reef protected by a mucus bubble. You'll see nocturnal eels come out to hunt (and if you're lucky, you'll see them catch a fish). Lobsters and crabs also come out at night. The lion's paw sea cucumber reaches out of the reef with its fuzzy feeding tentacles. Black sea urchins spawn white strips of ooze And some species of nudibranch are only seen at night.
On this adventure, you will only see a manta if one happens to cruise through your dive site. You'll slowly poke along one of our favorite reefs looking for some night time activity. Your dive guide will be sure to get your attention by waving their light back and forth if they find something cool.
This adventure is for certified divers only. If you are not certified and would like to try diving, you can sign up for our Discover Scuba Diving program on a daytime charter.