MANTA RAY NIGHT DIVING
FOR THE KONA, HI, AREA
One of the most popular of Kona's dive offerings. Let us share the Manta Ray Night Dive SCUBA diving experience with you. Our meeting times vary with the time of year so be sure to check with us shortly before your scheduled trip for our depart time. We offer a 2 tank afternoon and night dive one to two evenings a week.  Regularly scheduled for Tuesday evenings.  The manta ray dive site is just a 20 minute boat ride away.
Book a Daily 2 Dive Charter and a 2 tank afternoon/night manta ray night dive charter and receive a 5% package discount!  Two days and a night qualifies for a 10% package discount!  You book your charters and we apply the discount from this end.  Yay!  We love discounts!
1 TANK ​MANTA RAY
NIGHT DIVE (by special request only)
Once the plankton has begun to gather around our campfire of light on the bottom, the mantas come nearer to look for their dinner. Plankton is on the menu, and lots of it! Many groups of divers and snorkelers gather together for this event. The more the better as far as the mantas are concerned. You see, light brings plankton, and plankton brings mantas. We settle onto the bottom, hold still, shine our bright lights up into the water column and watch the most amazing show you have ever experienced in 30 ft of water! When the conditions are right (which is about 90 % of the time) one or many of these gentle giants feed on plankton that has gathered in the lights over head. Divers describe this experience as being an amazing, surreal, underwater ballet. That it is. Watch a short video of this experience here.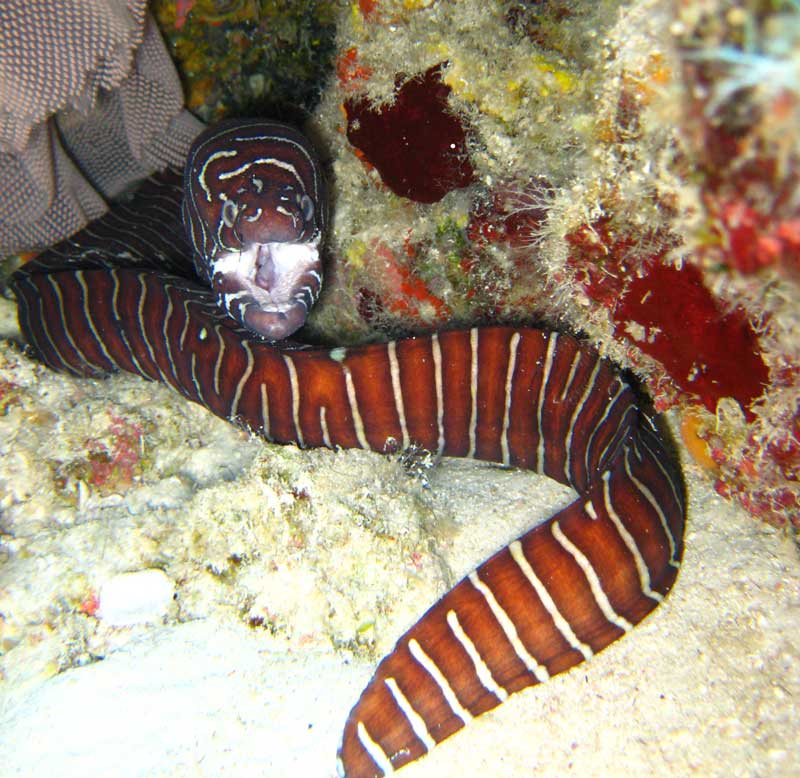 ONE TANK REEF
NIGHT DIVE (scheduled by request)
(this is a reef dive not a manta ray night dive)
​​​It's a whole new world under there! Our one tank night dive will find our small group of divers slowly moving across familiar reefs. While day fish sleep, the reef comes alive with it's creatures of the night. Lobsters, eels, crabs, nudibranchs, and so many more of our reef creatures are out trekking about in search of food. Animals that hide and sleep during the day come out to mate, forage and spawn. Familiar day creatures take on a new look as they blend and hide in their sleeping holes. Parrot fish build their mucus sleeping bag, white strips of spawn ooze from the spiny urchins back. Lions paw cucumbers creep about with their fuzzy feeding tentacles reaching outward for food. Watch a cone shell envenomate and consume its cowrie victim. An amazing compliment to a full schedule of reef diving. A night dive is a great way to experience the reef in a whole new way.